O3 Serum - The Activated Oxygen Serum
O3 Serum is facial serum infused with activated oxygen that replaces toner, skin smoothing serum, eye serum, moisturizer, night cream, and ointment.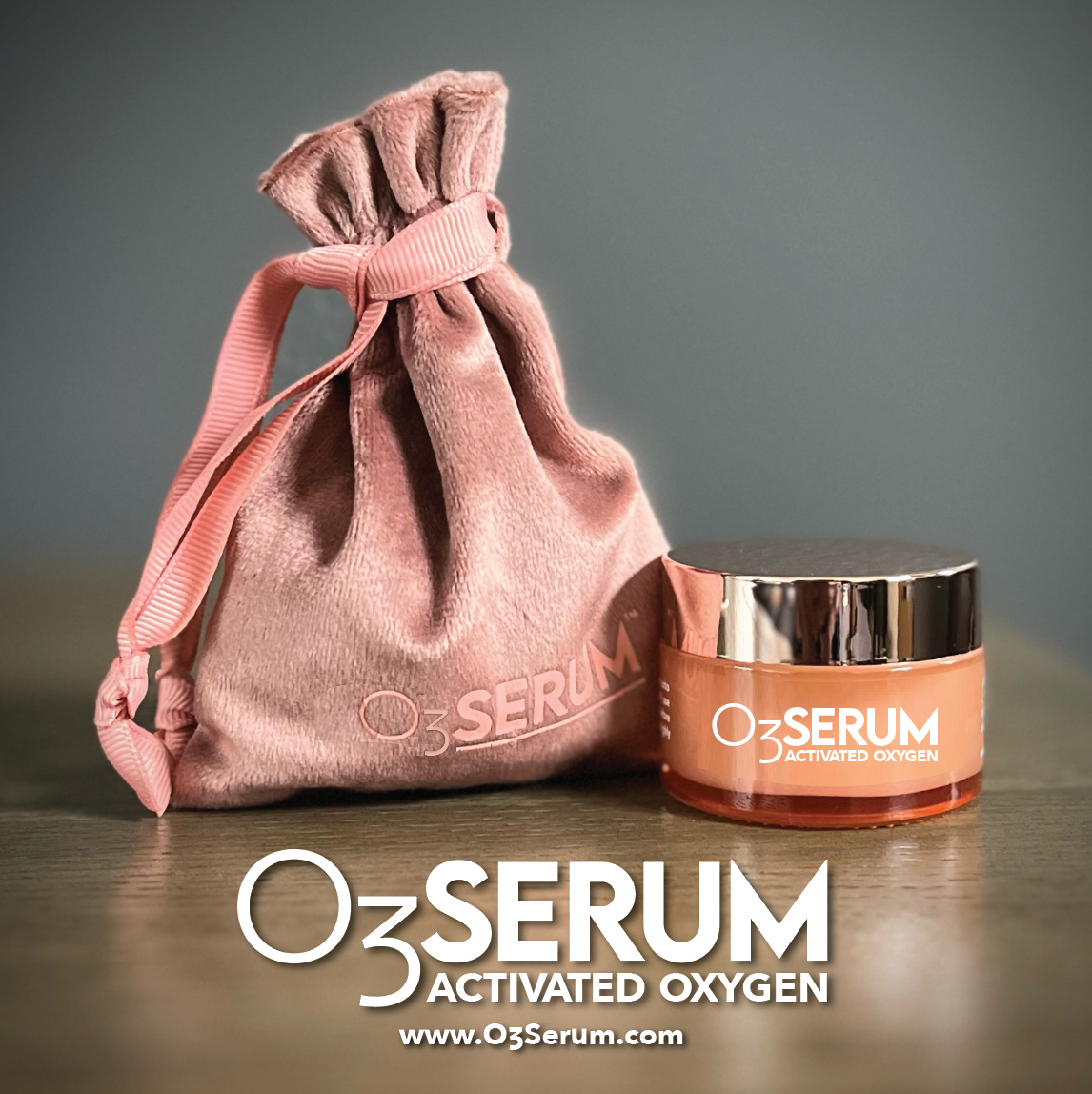 Experience O3 Serum
O3 Serum is an activated oxygen moisturizer that is a seven-in-one serum. It replaces your toner, facial smoothing serum, eye serum, moisturizer, night cream, pore cleanser, and ointment. It is activated oxygen infused into organic Jojoba oil with unfractionated and unrectified essential oils. This combination makes O3 Serum a highly cleansing, incredibly moisturizing, hypoallergenic, noncomedogenic, and free radical fighting super serum that is perfect for all skin types, including sensitive skin. It helps to increase oxygen supply to the skin, increase skin resistance to toxins, supports clearer pores, brightens skin, reduces fine lines, and smoothes wrinkles.
Learn More
Our Mission

O3 Serum, formerly OxySerum, is the most luxurious, silky-smooth, facial serum that boasts a complete detoxification of your skin! It was formulated with the mature skin in mind, but is also excellent for younger generations to keep their skin looking smooth and healthy.

High Detox

When you use activated oxygen it is important to use it alone without any other products. Make certain your skin is squeaky clean before applying it! Remove all soap residue and oil based cleansers. It is recommended that you clean your face with a wet warm microfiber cloth.

Our Promise

We will work with you to make sure you love our product. There is a bit of a learning curve, so do not get discouraged. Check out or list of ways to keep from getting an interaction rash (most common with new users). Once you get the hang of it, O3 Serum will quickly become your one and only!